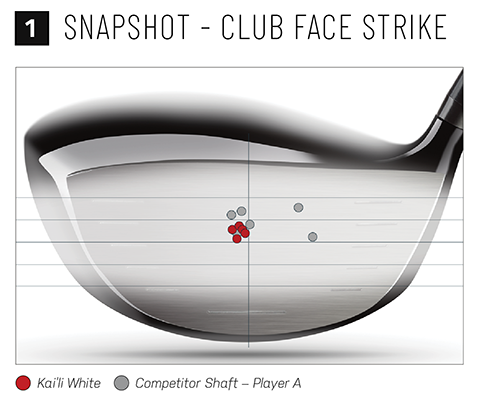 Consistent Center-Face Club Face Strike: It all starts with a shaft that can deliver consistent center-face club face strikes, despite the incredible amount of force and load applied to the shaft by today's more athletic golfer.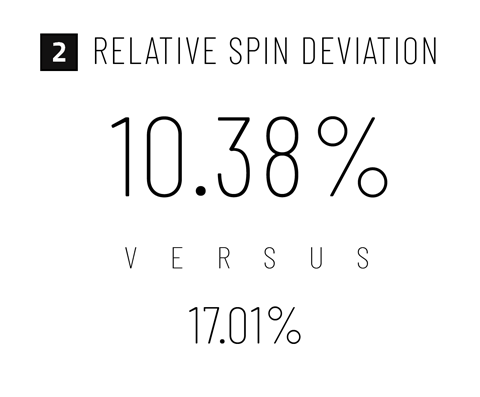 Lower Relative Spin Deviation: Overall lower relative spin deviation represents a more consistently performing shaft. Spin measured across 10 consecutive swings, listed above as relative spin.


Performance Snapshot: Kai'li White vs. Competitor Shaft. Kai'li delivers tighter dispersion at 250+ yards.